1
« on: February 19, 2017, 10:39:19 PM »
I had previously built an 89 LWB MJ but had but I wanted to go a different route so I sold it and bought a bone stock 88 2wd 5 speed short bed.
Started collecting parts and tearing it down.
Bench seat had to go. Doesnt keep your butt stable while your slopping around on the trails. Picked up some cherokee buckets that will work.
Perks of buying a NE jeep. Lucky me.
Lets start cutting stuff and making room.
Bye bye dana 30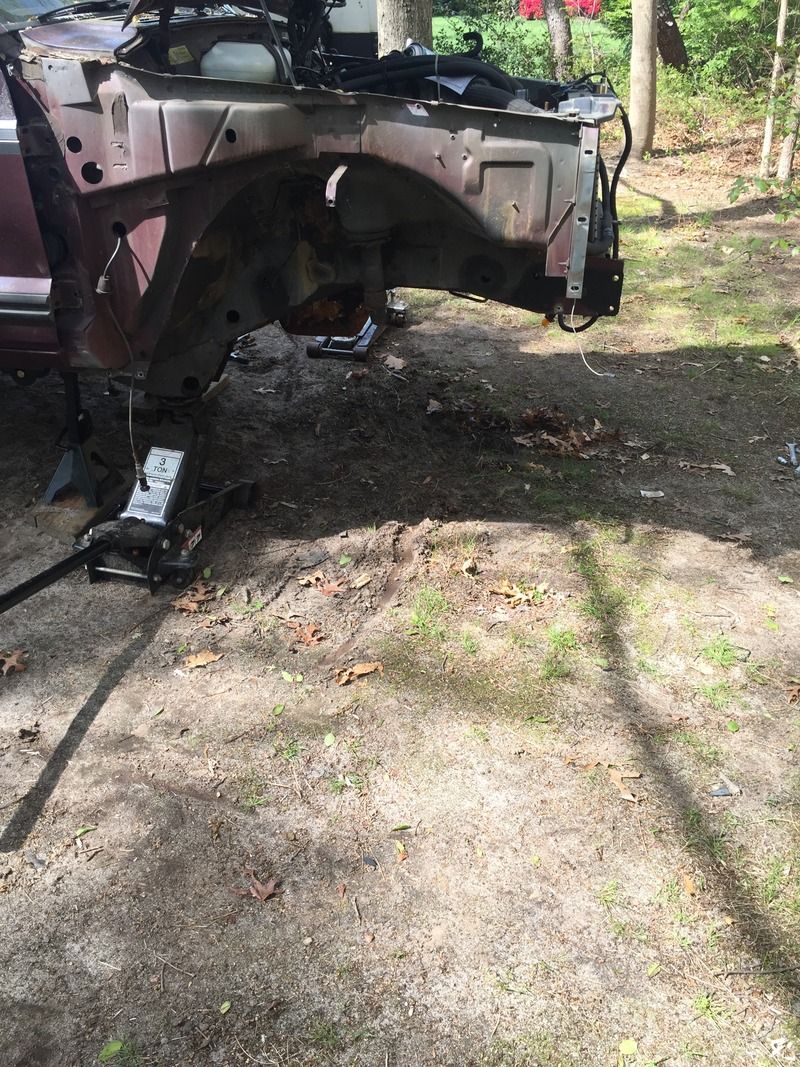 I'm aiming for 40" tires with as little lift as possible. To help with this I got some TNT inner fenders.
I did not enjoy the 5 speed on the trail in my last MJ so I opted for an AW4 this time around. I'm using an electronic shifter from RAdesign mounted in a stock console and it works flawlessly.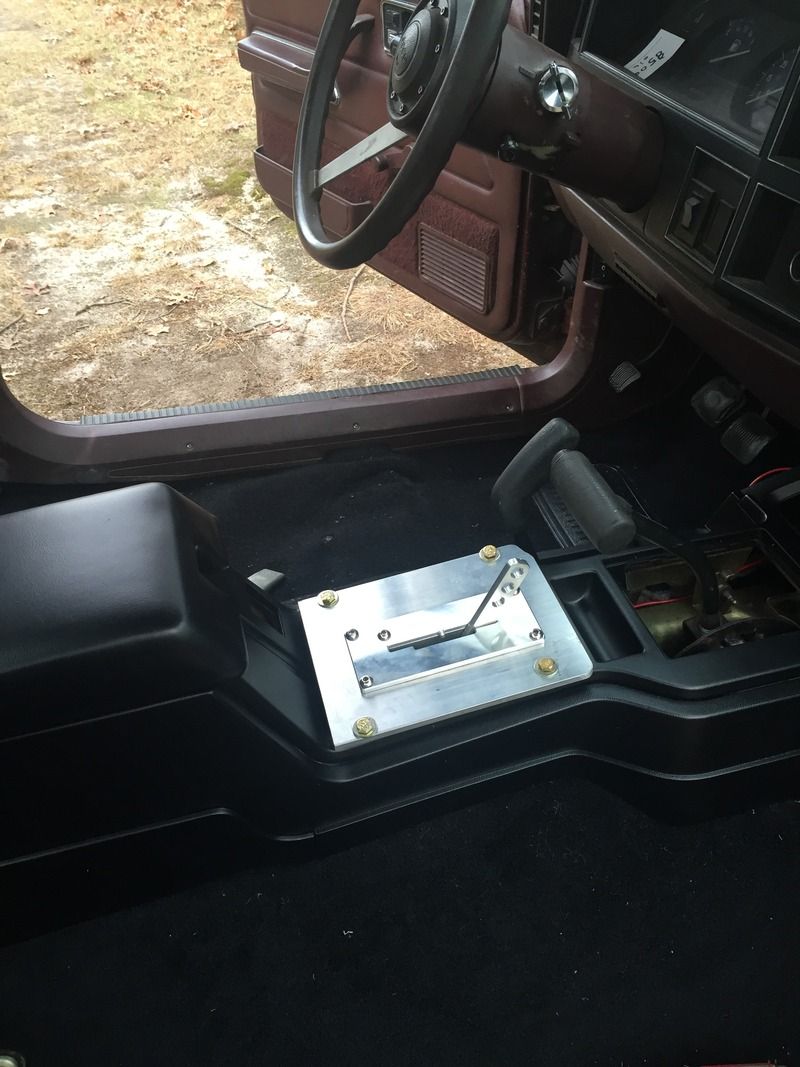 I'm using hydro assist PSC ram and pump. I tapped the stock box, so far so good. Tight fit with the electic fan shroud but it works.
Trans and PS coolers
Stock airbox had to go due to the new fenders
The front axle is a Dana 60 from a 99-04 f250 Spartan locker, warn hubs, 5.38 gears its narrowed to 64" WMS.
Front susepnsion is Clayton long arms with Rubicon Express 5" coils
Picked up some 40" goodyears
Rear is a Dana 60 from an E350. its ~65" WMS. These 60's have larger spindles to allow 35 spline shafts without having to bore anything out.
Ready for its first run.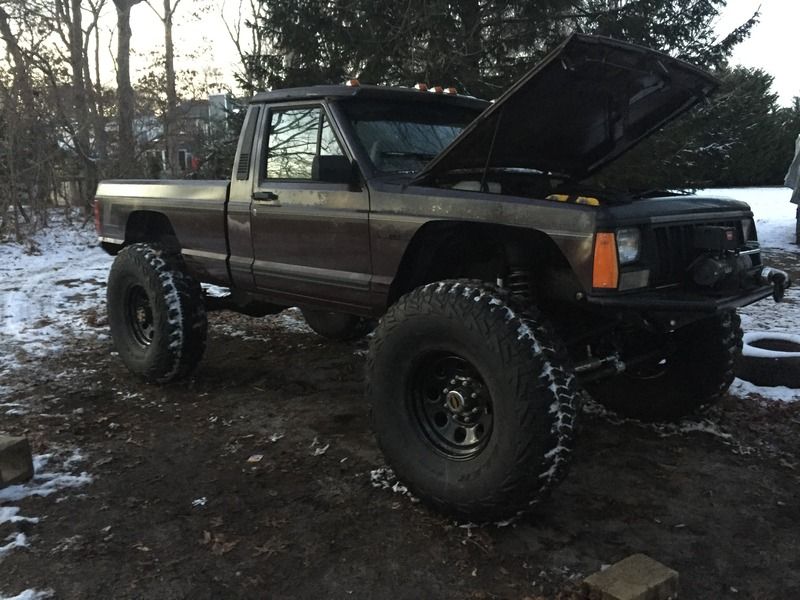 First run went well until I was messing around at the end of the day and broke a front hub and destroyed the rear drive shaft. Little body damage and some more trimming is needed.
On the to do list:
Sliders
Drive slugs and 35 spline outers